CINE X3 KIT

                    Description:
                    【Model Name】 : CINE X3 KIT
                    【Version Optional】: CINE X3-FPV/HD KIT, CINE X3-Digital KIT
                    【Wheelbase】: 148mm
                    【 Wegiht】: HD/FPV KIT: 100g ,  Digital KITl: 102g
                    【Carbon plate thickness】: 2mm
                    【Camera angle】: 0~30

                    【Bumper】: 3 inch all surround bumper
                    【Mounting size】: FC:20*20mm/30.5*30.5mm, Motor: Ø12 M2, Camera: 19mm/20mm  
                    Recommend configuration:
                    【Props】: GF3028-3 blade
                    【Motor】: MISS 15055
                    【FC+ESC】: F4 FC+40A ESC
                    【Camera】: RunCam Micro Swift 3 ( FPV Version ) / DJI FPV digital air unit system     
                    【Battery】: 650~1100mAh, XT30
                    【Remark】: KIT package exclude all electronic deveic.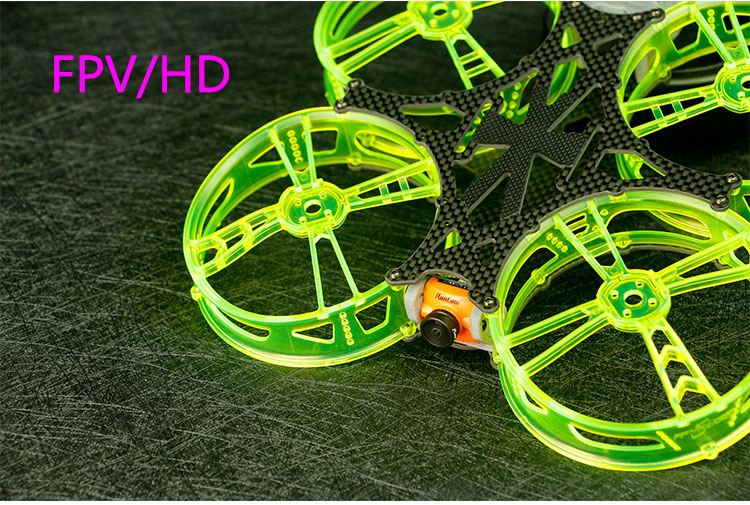 Can carry a variety of equipment ,equipment seat need be purchased separately!
can insatll 360 GO2 at the front or reat of frame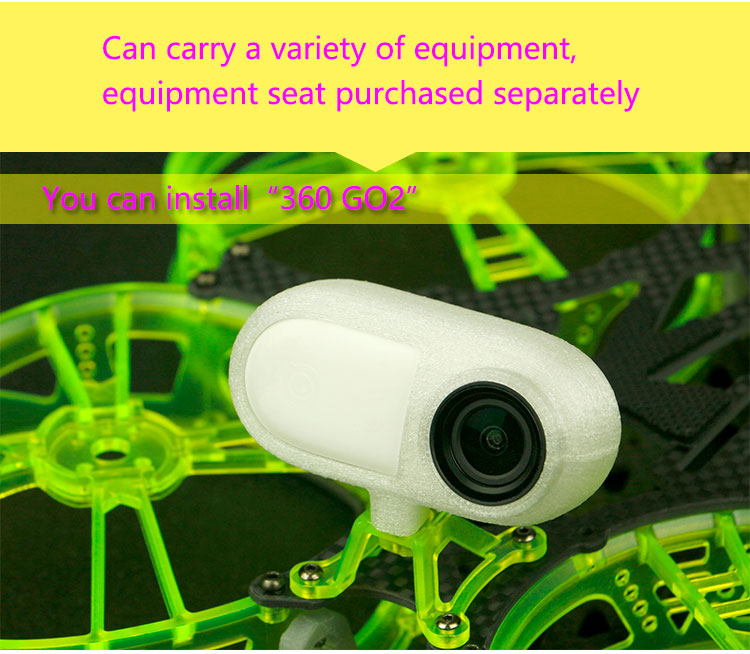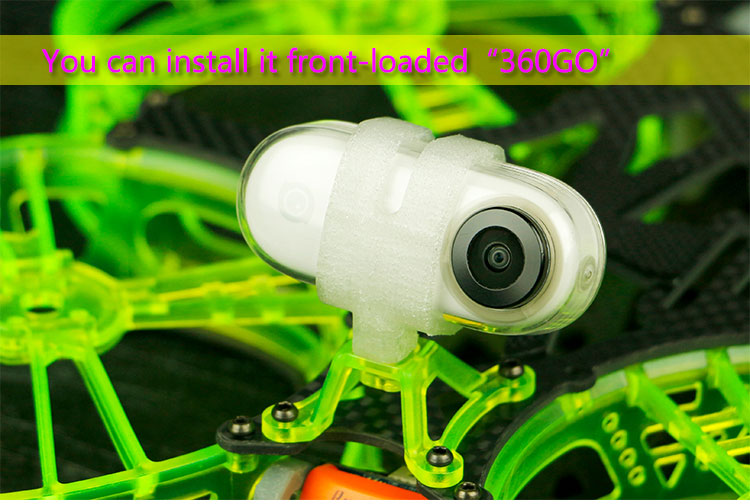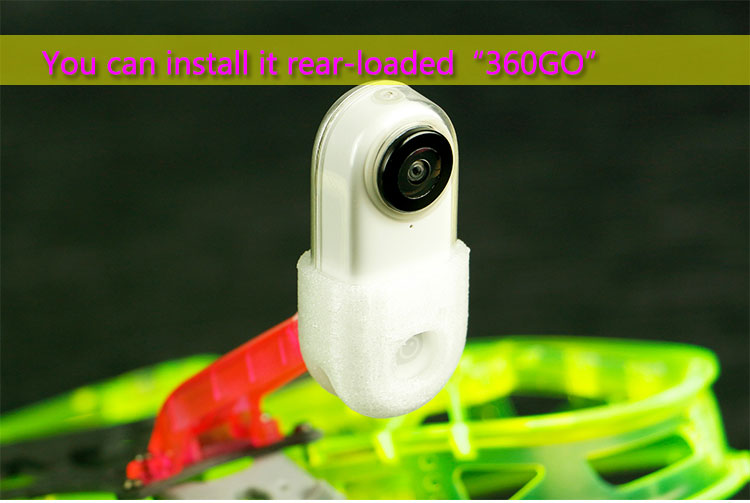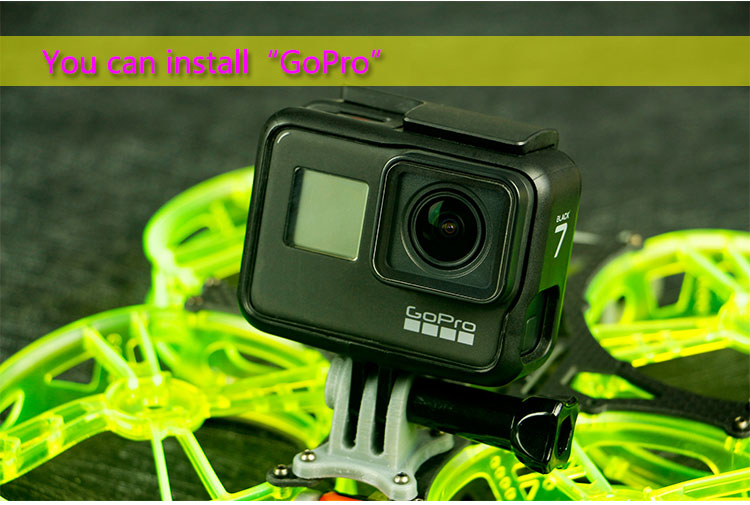 Flexible installation of 20*20 flying tower,

Compatible installation of 30.5*30.5mm flying tower.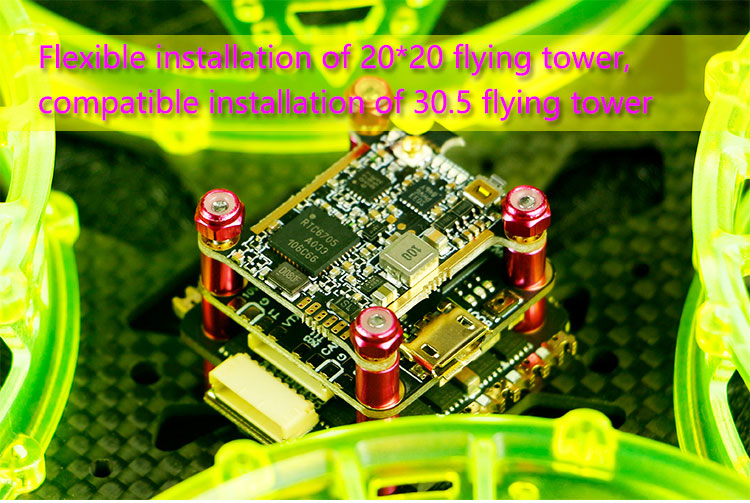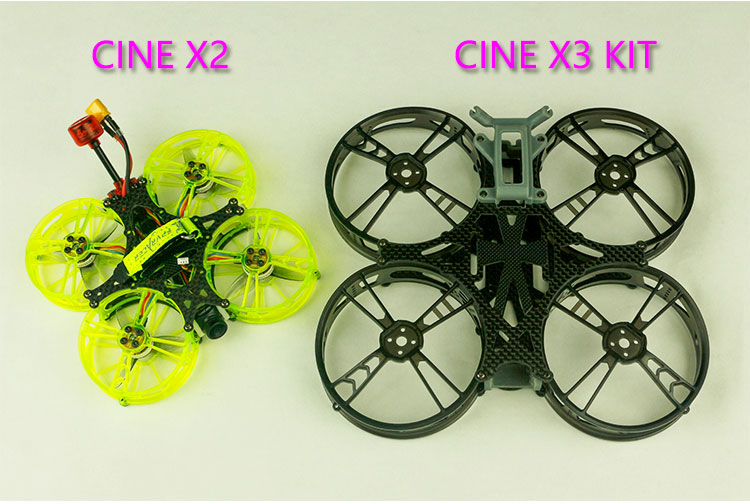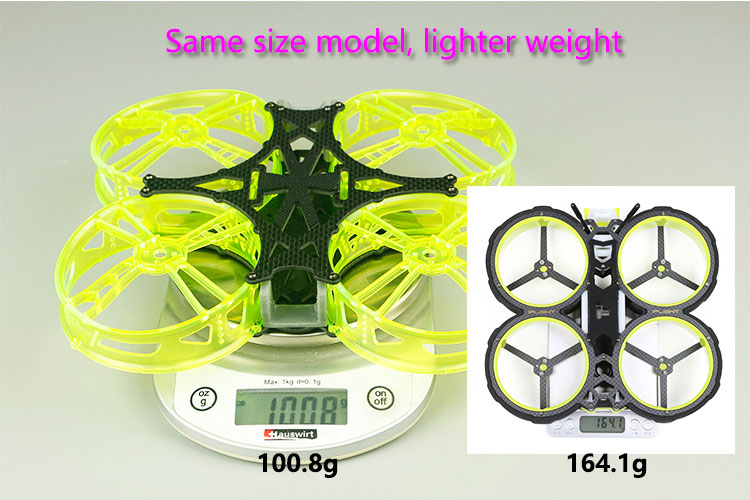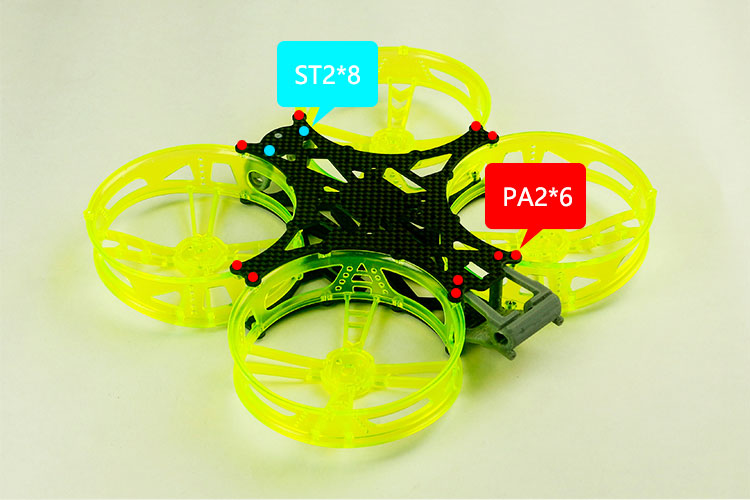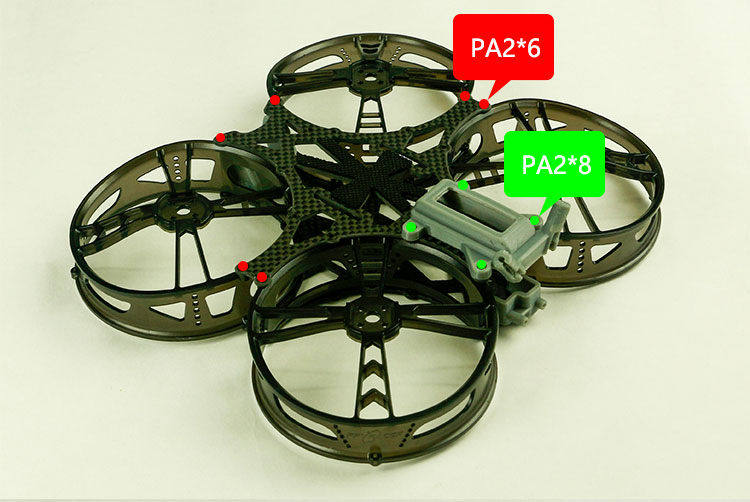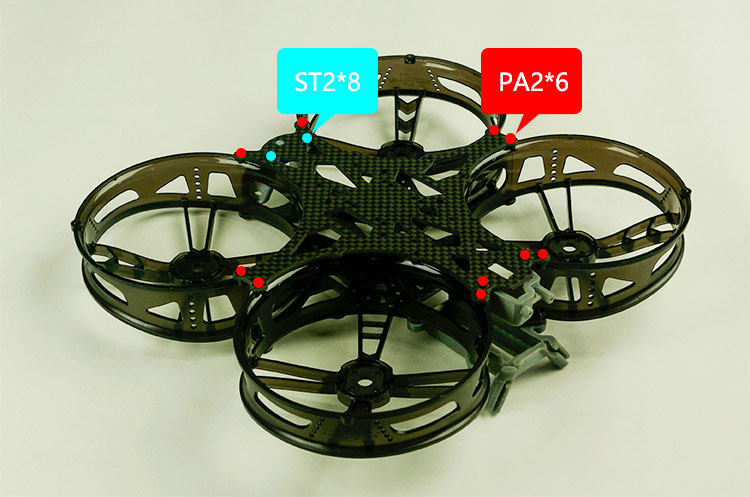 Package List ( CINE X3-DIGITAL KIT ):
                    . Black bumper *4 .Top plate A (2mm ) *1
  . Botom plate B (2mm) *1 . TPU LED seat *1  
  . TPU DJI FPV system seat *1   . TPU camera seat *1
  . Embossed single-sided sticker *1 . Battery strap(13.5*200mm) *1
. X3 heat insulation shield *4 . PA: (2x8) *8 +( 2x6) *24
. Screw : (M2x5) *20 + (2x7) *4 . M2 Nut *4
  . STx8 *3
                    Package List ( CINE X3-FPV/HD KIT ):
                    . Yellow bumper *4 .Top plate A (2mm ) *1
. Botom plate B (2mm) *1 .TPU LED seat *1  
    . KKT20 LED *1    . TPU camera seat *1
  . Embossed single-sided sticker *1 . Battery strap(13.5*200mm) *1
. X3 heat insulation shield *4 . PA: (2x8) *8 +( 2x6) *24
. Screw : (M2x5) *20 + (2x7) *4 . M2 Nut *4
  . STx8 *3