Click below picture to check the video of X43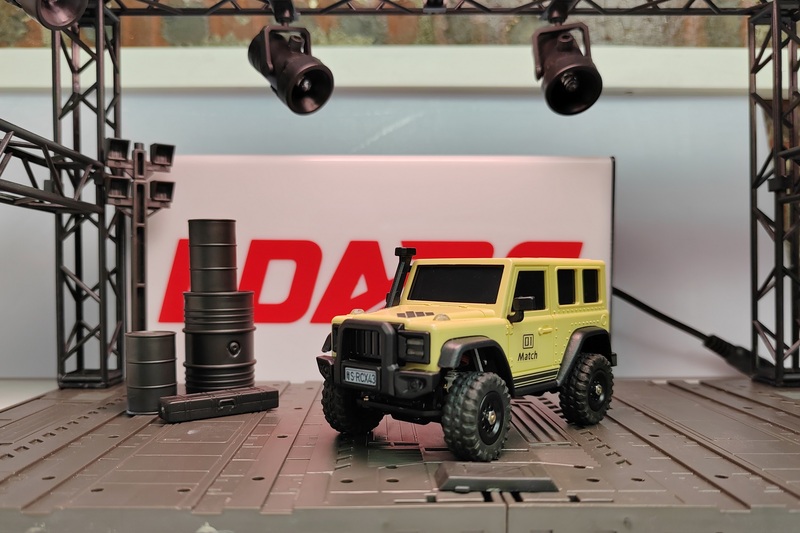 Parameter:
Model Name: X43 Crawler Car
Battery (Car):3.7V 230mAh
Min groung clereance: 5.75mm
Transmitter:CT01 8CH (Only RTR version include)
Manual:User maunal download link (click to check)
. 1:43 scale simulation sturcture
. Full time 4-wheel-drive
. Full proportional control
. 80 mins working time , Support USB-C charging
. Integral axle ,large twising stroke
. High reduction ratio .strong torque
. Metal front bumper, gear, wheel hub.
. Paint of simulation vehicle
. Lights controlable (High/Low beam light, Adaptive Front-light, Brake/Reversking light , Emergency flashers )
. Car with Built-in battery, and the tramsmitter of RTR version also come with built-in battery.
. Various application: Desktop decompression, Education and training, Club entertainment, RC competition , Parent-child interaction, Display collection.
Package List:
RTR include: 1*car+1*Transmitter+1*white shell+1*charging cable+1*Tool+1*nut parts bag+Manual+Sticker.
BNR include : 1* car + 1*Tool +1* nut parts bag+ Manual +Sticker
LAA Shell include : 3 clolor shell 1 pc each + sticker
Handbag include: 1* Handbag
Scene COMBO-1 include: 1*Ramp bridge+ 1*seesaw bridge +1* wire bridge +1* undulating road