‍FB200-BF-20210720、 ‍FB200 INAV and BF parameter adjusting software210719‍‍、 ‍ FB200-INAV3.0-2021-07-14‍
‍
==============================================================================================

FB200 is a soccer drone develope by LDARC which conforms to the FAI F9A-B rules technical parameters, FB200 soccer drone can conduct air confrontation and combat competition, it has altitude holding function ,full surrounded design, a variety of lighting effects and color mode, can achieve one-key switch, suitable for FPV entry experience trainning , visual flight training ; light show performace.
The flight time can reach to about 10 minutes.
In the May 2019, soccer drone was included in the FAI program and held its firt international competition in south Korea in November before it quickly spread to Japan, the Netherlands and China. it is the most fashionable and futuristic air sport,it aslo suitable for club,training institution, school,mall, outdoor activities etc.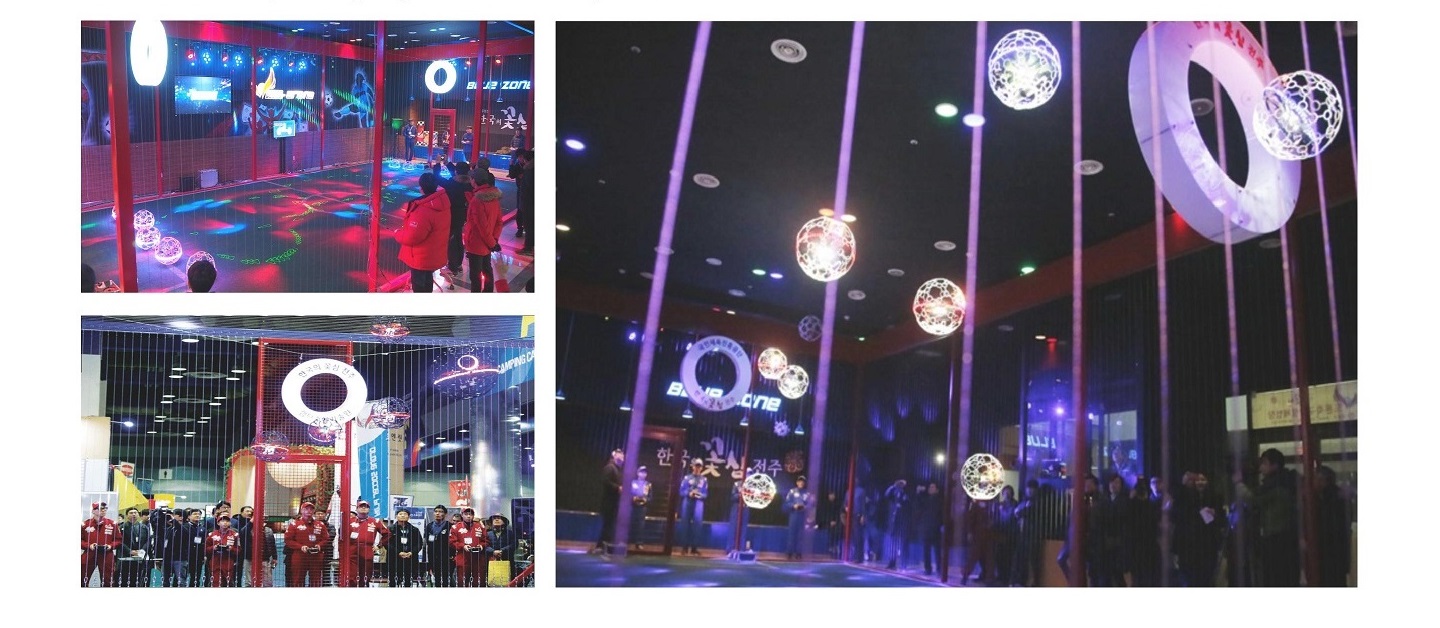 FB200 Characteristics:

1.High-efficiency power combination, 10 minutes endurance time
2.Altitude holding, self-stable flight mode
3. 38 adjustable LEDs and intelligent light control with 8 colors light and multiple effects modes adjustable by one-key
4.Meet the F9A-B technical parameters of the International Aviation Federation
5.Hemispherical injection molding outer frame with simple PC injection frame structure
6. T700 material , 3mm thickness integrated carbon fiber
7.Can be extended to FPV training drone
8. 4in1 high current resistance 35A ESC
FB200 Parameter and Configuration :
Wheelbase: 110mm
Outer diameter: 200mm
Input Voltage:3S
Take-off Weight:racer 188g / FPV ver. 200g (equipped battery is 11.4V-1150mAh-20C
Manual: FB200 Manual (click to check and download )‍
FC+ESC: MR26-AIO-F411E35A
MOTOR: XT1105L-4250KV
PROP: 2840-3blades props white color
VTX: MINI ROCKET VTX ( FPV Verision only )
Camera: Nano2 Camera (FPV version only )
Light controller+LED:2CH-RGB system; 38 pcs LEDs + smart light (color and effects are adjustable )
Receiver Option:
. PNP Version : NO receiver
. AC900 receiver: (support S-FHSS, D16 non EU , D16 EU LBT ) ( receiver is installed in drone )
. RX2A PRO: Support AFHDS 2A protocol
No battery(recommend 11.4V 1150mAh 20C ), radio, charger, handbage ,can buy them separately!
Version and Package List :
. FB200 Racer PNP: FB200 (withour camera VTX ) PNP *1
. FB200 FPV PNP: FB200 (with camera, VTX ) PNP *1
. FB200 Racer BNF (AC900): FB200 (without camera VTX ) BNF *1
. FB200 Racer BNF (RX2A): FB200 (without camera VTX ) BNF *1
. FB200 FPV BNF (AC900 ): FB200 (without camera VTX ) BNF *1
. FB200 FPV BNF ( RX2A ): FB200 (without camera VTX ) BNF *1
LED controlling system: (check vdieo )

Circle and Rear light adjustable: white, green ,yellow,orange, red, blue, pink, cyan, extinguished

Circle light effects mode: Normally on, breathing, flow, flash fast, interval blinks, blink at alternate intervals.
Rear light effects mode: Normally on , breathing, flow, flash fast